Manchester Park and Ride Options
If you're looking for a park and ride service near Manchester Airport, there are numerous options to choose from. There are four official services provided by the airport itself, namely JetParks 1, JetParks 2, JetParks 3, and JetParks Ringway, alongside a handful of independent providers which can store your vehicle either indoors or out, and drop you off at any of the three terminals, including Terminal 1, Terminal 2, and Terminal 3.
For more information about the park and ride Manchester Airport options available to you, please consult our list below. We've compiled plenty of information about car park opening hours, shuttles, services, and more.


Top Off-site Park and Ride Services
Based on the feedback of Parkhero's customers, we have put together a short list of the best off-site park and ride providers near Manchester Airport. These car parks have received stellar four and five star ratings from Parkhero travellers, who judged the services by their location, customer service, and punctuality. Without further ado, our top manchester park and ride car parks are: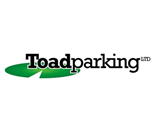 Toad Parking Park & Ride
A Parkhero customer favourite, Toad Parking's park and ride service is a wallet-friendly alternative to parking directly at the airport, with it's exceptionally low rates on long stay parking. Toad Parking is open 24 hours a day, 7 days a week, and provides free transfers in both directions. You can trust the experienced team at Toad Parking to look after your vehicle as if it were your own, and to get you to your terminal on time! Book your parking at Toad Parking Park & Ride here.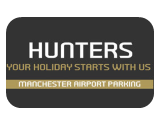 Hunter's Airport Parking Park & Ride
Few other car parks can offer the same excellent customer service as Hunter's. The professional team will ensure that your car is checked in safely, help you with your luggage, and drive you to your departure terminal without hesitation. Hunter's Airport Parking is open 24/7/365, ensuring that someone will be there to meet you, no matter how early or how late your flight arrives back in Manchester. Spaces sell out quickly at Hunter's, so we recommend booking in advance to guarantee your space.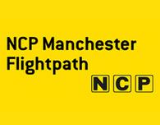 NCP Manchester Flightpath Park & Ride
Formally known as the Peter Ashley Manchester Airport Car Park, NCP Manchester Flightpath offers low prices on short and long stay parking, free shuttle rides, and friendly customer service. The car park is open 24 hours a day, 7 days a week, and services all three terminals. NCP Manchester Flightpath will store your car securely whilst you're away on your trip, so you can rest easy. Once you return, you can catch the bus service back to the car park to pick up your car.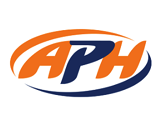 APH Indoor Park & Ride
If you'd prefer to park your car inside, and keep it safe from the elements, APH Indoor can help. The car park offers secure, weather-protected parking on a long term basis, and is happy to drive customers to/from any of the airport terminals. As the car park is located less than two miles away from the airport, the bus journey takes a mere five minutes. Assistance is available on request for passengers who require help to load their luggage on and off the coaches. APH Indoor is currently not available on Parkhero.
Official Park and Ride Services
If you prefer the safety and security of parking within the airport zone, you can select any one of Manchester Airport's JetParks car parks. The JetParks facilities are the cheapest official car parks at the airport, and offer free shuttle buses to/from all terminals. You can enjoy your trip away safe in the knowledge that these parking lots are all Park Mark awarded, and equipped with the very best safety features that the airport has to offer. And if you're arriving or returning during nightfall, you find the car parks well-lit and easy to navigate. You can pre-book parking at JetParks now, by clicking on your chosen car park's logo below: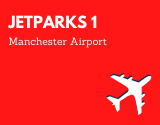 JetParks 1
JetParks 1 is a budget park & ride car park, located a couple of miles away from Terminal 1. To make up for the distance, JetParks provides complimentary shuttle bus transfers to the terminals and back, which depart every 15 minutes. The car park is open 24/7, and the buses run around the clock. The car park itself is equipped with a range of modern safety features, and is well-light during the night. To book, head to the JetParks 1 page on Parkhero.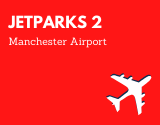 JetParks 2
While closest to Terminal 2, the JetParks 2 car park is suitable for travellers departing from all three Manchester Airport terminals. The complimentary shuttle service departs every 15 minutes throughout the day, via conveniently located bus stops inside the car park, and takes less than 10 minutes to reach the airport. The shuttles are wheelchair accessible and there are disabled parking bays onsite for Blue Badge holders. JetParks 2 is currently not available on Parkhero, but can be booked via the Manchester Airport website.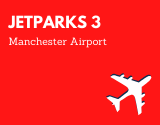 JetParks 3
Ideal for when you're travelling onwards to Terminal 3, JetParks 3 offers low prices on long and short term parking, convenient 24/7 opening hours, and complimentary shuttle transfers. The fenced, open air facility is protected by barrier entry, with automatic license plate technology, CCTV, and floodlighting. Transfers take roughly ten minutes, and the shuttle buses run every fifteen minutes. You can book this service on the Manchester Airport website. Currently not available on Parkhero.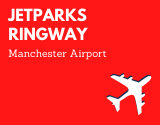 JetParks Ringway
One of the newest and most affordable car parks at Manchester Airport, JetParks Ringway is only four minutes to Terminal 3, eight minutes to Terminal 2 and thirteen minutes to Terminal 1 by shuttle. The car park is secured with monitored CCTV, 24-hour manned patrols, plus electronic entry and exit barriers, so you can rest assured that your car will be right where you left it. The car park is open 24 hours, 7 days a week, and can be pre-booked online on the Manchester Airport website. Currently not available on Parkhero.