Parking Edinburgh Airport – Types of Parking
There is plenty of choice of parking at Edinburgh Airport whether you are looking for long stay, short stay, something close to the airport, a large car park or a small family enterprise.
It is important to note the difference between off-site and official parking options. Off-site tend to be the best value options as they are located nearby but outside the airport, while official options are operated on-site by the airport itself. While the official options offer more convenience, they are often more expensive.
You can also find 3 different types of parking available at the airport – Edinburgh Park and Ride, Meet and Greet and Park and Walk. We will explore these in more detail below.
Park and Ride Services
For great value parking near Edinburgh Airport opt for a Park and Ride service. Whether off-site or official, Park and Ride are always the cheapest parking options at Edinburgh Airport.
You either park your car yourself or drop it off at reception with your keys then hop on the shuttle bus. If you are worried about long waits, choose one of the car parks with short transfers. Some transfers only take 2 to 3 minutes to reach the terminal!
Park and Ride is a great choice for long term parking Edinburgh Airport.
Off-site Park and Ride Options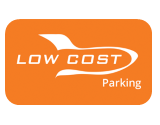 Low Cost Parking
Low Cost Parking provides the cheapest Edinburgh Airport car parking with buses just 10 minutes from the airport and running every 5 to 10 minutes. The car park is in operation around the clock and provides stellar security facilities for your vehicle while you are away. Larger vehicles are also accepted but at additional cost.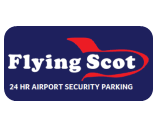 Flying Scot
Flying Scot is only 3 minutes shuttle transfer to the terminal with buses running every 15 minutes. It is the closest off-site parking option at Edinburgh. Here they will keep your car secure with more than 10 years' experience in the industry. Staff are friendly and helpful and will ensure that your journey begins and ends smoothly.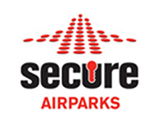 Secure Airparks
With Secure Airparks you can enjoy a fantastic service that is highly rated by Parkhero customers at 9.6/10. The car park offers a 3-minute transfer to the airport with buses every 5 to 10 minutes. You can also rest assured that your car will be kept safe with a Park Mark certification for the high quality of its security facilities.
Official Park and Ride Options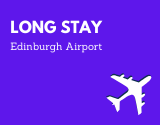 Long Stay
The official Long Stay car park allows you to park your car yourself and keep your keys before jumping on a 7-minute shuttle to the terminal every 8 minutes. As it is on the airport terrain you can rely on excellent security for your vehicle and easy access during the airport operating hours.
Meet and Greet Services
If you are looking for convenience, then a Meet and Greet Edinburgh Airport car parking service could be perfect for you.
You simply drop-off your car at the terminal and it will be parked for you and returned to the same sport when you come back.
You can avoid the hassle of trying to find a parking space yourself and involves no waiting around for a bus. Simply unload your car, hand over your keys to a professional valet and walk the few minutes to check-in.
Off-site Meet and Greet Options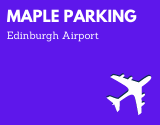 Maple Parking
With the Maple Parking Meet & Greet service, you can enjoy an easy to use 24-hour service right outside the airport. The professional chauffeurs will ensure your parking experience is as efficient as possible and will take good care of your vehicle. All drivers are professionally trained and fully insured. They will take your vehicle in a high-security off-site car park and return it promptly on your return.
Park and Walk Services
Park and Walk services a good option if you want a hassle-free beginning to your trip from Edinburgh Airport. While they are often the priciest Edinburgh Airport parking option, they are ideal for short breaks with a short walk to the terminal, rather than a wait for a bus.
Park and Walk services are always an official option and therefore offer you the added security and peace of mind of being on the airport terrain.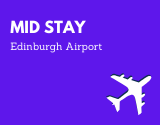 Mid Stay
The Mid Stay car park is a 5-to-8-minute walk from the terminal and you get to park your car yourself and keep the keys. Simply drive up to the barrier, where the number plate recognition system will admit you entry, find a space and take the short walk to the terminal entrance. This is a great option for a weekend break or a few days parking.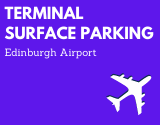 Terminal Surface
The Terminal Surface car park is only a 2-minute walk to the terminal and is ideal if you have a lot of luggage or are travelling with children. It is also a self-park service allowing you to choose your own space and keep your car keys.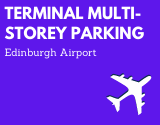 Terminal Multi-Storey
The Terminal Mult-storey is directly connected to the security hall and is the fastest parking option with covered parking and a 24-hour service. It is a great for keeping dry during bad weather and means you have easy access to the airport and can even get ahead of the security line.
About Edinburgh Airport
Edinburgh Airport is Scotland's busiest airport and offers flights to 130 destinations from 33 different airlines. It serves 12.4 million travellers a year and has 2 runways. The airport first opened as a military base during World War I in 1916 and only became a commercial airport after the Second World War. Since then the airport has continued to grow with recent £125 million investment creating a brand-new terminal with new retail and check-in facilities.
Edinburgh Airport is easily accessible by car, rail and bus. It is located on the Glasgow Edinburgh Road (A8) and in easy distance of the M8, M9 and M90 motorways. It's accessibility and popularity make Edinburgh Airport parking highly competitive, with a great choice of parking providers to choose from.
Finding Great Value EDI Parking
Parkhero can help you make the right decision and save time and money on your trip from Edinburgh Airport. Since 2013 we have made it our business to know all there is to know about airport parking and can help you find the best value EDI Airport parking options.
It is easy to use Parkhero for Edinburgh Airport parking to compare and see all your options on one page. You can book your parking in just 2 minutes without having to create an account and best of all you will not be charged a booking fee!
Whatever parking solution you are looking for, we are here to help. If you have not found what you are looking for in the information above, make sure to check out our FAQs page or reach out to us via email (info@parkhero.co.uk).