Parking Exeter Airport - Types of Parking
When it comes to parking at Exeter Airport, you have a good variety of options to choose from. You simply need to decide what your budget is and how close to the airport you want to park. This will make your decision a lot easier!
It is worth bearing in mind that you have the choice between official car parks operated by the airport and off-site car parks provided by external companies. Off-site options are slightly less convenient, so are the better value option, especially for longer trips. They tend to be small private companies that can offer you a more personal service. Official car parks are located only a short distance from the terminal and are often self-park services.
Official and off-site car parks fall into 3 categories. There are 3 main parking types to choose from at Exeter Airport – Park and Ride, Meet and Greet and Park and Walk. Each is more convenient than the next and is reflected in the price of the service. Below we will explore the different types of airport parking Exeter available.
Park and Ride Services
Park and Ride services at Exeter Airport offer you the best value for money with a good balance between price and convenience.
It is the cheapest parking option available and takes just 3 minutes to reach the airport via the complimentary on-demand shuttle bus. You can also park your car yourself and get to keep your car keys with you.
This service is provided by the airport itself, offering you the extra security of being on the airport terrain with round the clock surveillance. The only downside is that during peak periods, you may have to wait for a short time for the bus.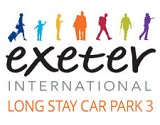 Long Stay Car Park 3
The official Exeter Airport Long Stay car park is just 3 minutes by shuttle to the terminal and excellent value for money, especially for long term stays. Here you can park your car yourself and keep your keys with you while you are away. There is also excellent security for your vehicle with CCTV and regular patrols. Plus, you have the extra benefit of being on the airport terrain.
Meet and Greet Services
Meet and Greet services at Exeter Airport ensure that you can begin your journey hassle-free. Forget the stress of finding a parking space and remembering where you left it when you return and let someone else take care of it for you!
With a Exeter Airport Meet and Greet service, a professional valet will greet you with your car a short distance from the terminal and park it for you. You can simply unload your luggage and walk the short distance to check-in.
It is an extremely convenient EXT Airport parking service and you have two options to choose from.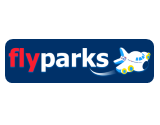 FlyParks
The FlyParks Meet and Greet Exeter Airport service allows you to drop off your car just a 5-minute walk from the terminal and provides 24/7 security while you are away. Staff are friendly and professionally trained to safely drive your vehicle to the secure off-site car park. When you return make your way back to the meeting point and your car will be ready to begin the journey home.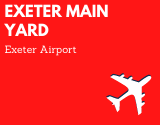 Exeter Main Yard
At Exeter Main Yard you will drop-off and pick-up your car in the official Short Stay car park. This is located just a short distance from the terminal building and operates between 6 am and midnight. There is excellent security in place and staff are ready and willing to help you throughout the parking process. This car park is not currently available on Parkhero.
Park and Walk Services
If you are looking for parking near Exeter Airport, you will not find much closer than the airport's two official services.
Most Park and Walk services are self-park. There is a barrier system at the entrance requiring you to take a ticket and choose your own space. You get to keep your keys too, giving you reassurance that your car will be where you left it when you come back!
With this service you can also travel at your own pace and do not need to rely on others. It is a stress free and simple way to start and end your trip, however it is the most expensive parking option at Exeter Airport.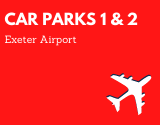 Car Parks 1 and 2
These Park and Walk car parks are both located next to the terminal building with a slightly longer walk from car park 2. They are a great choice if you are planning to stay for a few days or less, helping you make the most of your travel time.
About Exeter Airport
There has been an airport on the site since 1937 and it now serves 850,000 passengers annually. Exeter International is popular for internal flights to cities like Manchester and Edinburgh, but also has European destinations provided by airlines, such as Thomson. Exeter Airport is located just outside Exeter city centre (6.3 miles) and is most easily reached by car via the M5 or B3183. There is no direct train connection to the airport.
Parkhero Makes parking at Exeter Airport Simple
As many people drive to the airport, there is a great demand for Exeter Airport parking and Parkhero can help you find the best value option.
Parkhero is an easy-to-use comparison and booking platform. We have been helping travellers find their airport parking since 2013 and have helped save them both time and money. You simply enter your travel dates and parking preferences and you will see all the available options in one place.
Book your Exeter Airport car parking in less than 5 minutes. You do not need to make an account and you will not be charged a booking fee!