Types of Parking Bristol Airport
There are several providers at Bristol Airport providing a variety of services. These are briefly explained below. Below that, you can find the various providers that offer each type of service.
Park & Ride
Park & Ride services have the best offers in terms of price. These shuttle services are generally easy to use.
You simply drive to the car park that you have booked and park your vehicle. You then take the shuttle to the terminal and hop onto your flight. Upon your return, you take the shuttle back to the car park and drive home. It's as easy as that!
Budget-friendly.
Meet & Greet
Meet & Greet services are a great choice for those in a rush or looking to save as much time as possible. These services cut down on time and hassle, by allowing you to drive right up to the terminal.
Once you arrive at the terminal, you will be met by a uniformed chauffeur or chauffeuse and they will drive your car to the car park, while you amble on over to the check-in.
Saves on time.
Park & Stroll
These operators are usually official airport providers and can be found within spitting distance of the terminal. These services are the simplest to use, but come at a far steeper cost that the other two types of providers.
You drive up to the airport terminal and park in the designated car park. From here, you can take your time and walk over to your airport check in. When you return, your car will be exactly where you left it, making it a simple procedure for returning home.
Simplicity at its finest.
Park & Ride Parking at Bristol Airport
Here we have compiled a list of the best Park & Ride options at Bristol Airport.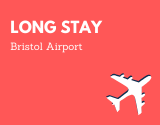 This official parking location offers the best of two worlds, by being an on-site car park that also offers a shuttle bus. This means that you can opt to walk if it's a nice day, or take the shuttle if you prefer to be shielded from the elements while travelling to the terminal.
There is high level security at this car park, including CCTV, fencing and entry and exit barriers. Moreover, being able to take your keys with you means that you can rest assured knowing your car won't move during your travel.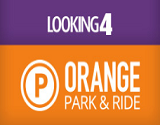 Both highly rated and well secured, Looking4 Orange Park & Ride is an excellent choice for those with a budget in mind. The service is available 24 hours a day.
The car park uses CCTV, has 24 hour supervision and uses barriers at the entry and exit to the car park. This means your car will be well protected.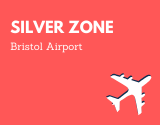 Another on-site car park that provides a shuttle to the terminal is the Silver Zone Bristol. This car park is highly rated for its price and security.
Featuring ANPR (automatic number plate recognition), CCTV and 24 monitoring, this fenced-in car park sports a Park Mark award for its safety.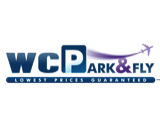 Last but not least on our Park & Ride list is the highly secure WCP Bristol Park & Ride. This provider has an on-demand shuttle bus, making it easy to reach the terminal from the car park and reducing any need to wait.
CCTV coverage and an inspection of your vehicle before you travel will ensure that your car is well looked after.
Meet & Greet Bristol Airport
These Bristol Airport car parking providers listed below offer Meet & Greet services.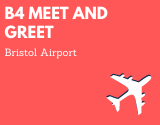 You want to drive right up to the terminal? With B4 Meet & Greet, you can easily reach the terminal in minimal time.
The high levels of security provided at the car park itself mean that you needn't worry while on your trip and you can enjoy the most convenient and hassle-free parking experience possible.
Still not convinced? Maybe their 9/10 average rating will persuade you then!
Another Meet & Greet provider that might be worth considering is the official airport service: Valet Parking Bristol. Highly rated, with a fast and convenient service, this is an excellent choice for those rushing or looking to simplify their journey.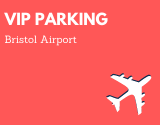 The last Meet & Greet provider we suggest in this list, VIP Parking is a time saver for anyone who uses their services. Open 24/7, and featuring 24/7 security, you can count on VIP Parking to always be reachable and to keep your vehicle safe while you are away.
Park & Stroll Bristol
Here we have some information about the official provider that offers parking within walking distance of the terminal.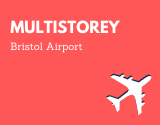 For the ultimate convenience, Multi-Storey Bristol should be your go-to choice. Situated within a 3 minute walk of the terminal and featuring high-tech security, this is a great option for those looking for a quick parking option.
The flip-side is that this car park is generally more expensive due to its proximity to the airport terminal.