Types of Car Parking Glasgow Airport
Park & Ride
Glasgow International Airport parking focuses predominantly on Park & Ride providers. These services are simple. One parks up at the allocated car park before taking a shuttle bus to the airport terminal. These buses run on a regular basis. In addition, these providers are usually the best in terms of price.
Park & Ride Providers
Listed below are the Park & Ride operators found at Glasgow Airport.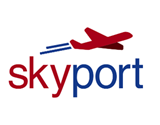 This Glasgow Airport car park is one of the closest off-site offers to the airport. With an on-demand shuttle that takes just 6 minutes, you will be there in no time!
Skyport Glasgow uses innovative parking features to make your experience as smooth as possible. There is an automatic number plate recognition system, so the barriers will lift on their own once they have recognized your registration. In addition, the car park uses a state-of-the-art self-parking system, which allows you free rein over where you would like to park your car in the 2700 spaces on offer.
In addition, Skyport has extremely high ratings, coming it at 9.3/10 for customer ratings. This car park is highly recommended.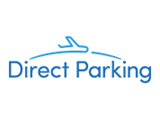 Open 24 hours with an average rating of 9/10, and a decade of experience in the parking industry, this provider focuses on the customer's needs.
Featuring advanced systems such as the automatic number plate recognition system, and the self-parking system, this car park makes it all so simple.
Finally, you can catch the on-demand shuttle to the airport in just two minutes.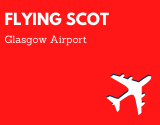 Flying Scot Glasgow is another highly rated car park, with an average rating of 9/10. This comes as no surprise with their 30 years of experience in the industry. They are also very customer-focused, providing you with luggage assistance, car trouble assistance (in case you have a flat battery upon your return), and an on-site car wash.
Featuring CCTV, barriers for entry and exit of the car park and a fence surrounding it, your vehicle is sure to be well taken care of while you are away.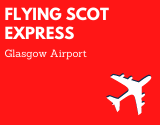 This is the service for those looking to get to the airport in a hurry. Rather than having to wait for the shuttle bus to fill up, you will be brought to the airport as soon as you and your luggage are in the bus.
The car park itself is the same as Flying Scot Glasgow and features CCTV, barriers to entry and exit and a fence surrounding the premises.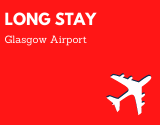 Just 5 minutes from the airport, this official airport car park is the closest you can find to Glasgow Airport. The shuttles run every 10 to 15 minutes 24 hours a day, making it easy to ensure you catch your flight.
Using high-tech CCTV to survey the car park 24 hours a day, you can be sure that your vehicle will be well protected while you are away.
This car park also caters to those with limited mobility, providing blue badge holders with 30 minutes free parking upon presentation of the badge.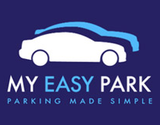 My Easy Park & Ride
Highly rated at 9/10, My Easy Park & Ride does what it says on the tin and makes your experience as easy and stress-free as possible. Open 24 hours a day, the shuttle only takes 5 minutes to get you to the terminal. This makes it the closest off-site car park available at Glasgow Airport.
24 hour surveillance and CCTV means that you needn't worry about the security of your vehicle while you are away. Furthermore, you get to keep your keys with this car park, so you can know your vehicle will be secure in its spot and won't be moved without your knowledge.