Types of Parking Birmingham Airport
When it comes to car parking at Birmingham Airport, there are three types of services available. These have been listed below. If you read further, you will also be able to see the most recommended providers for each of these services.
Meet & Greet
These services are ideal for the traveller seeking maximum comfort and relaxation. By meeting you directly at the terminal and taking your car to the car park for you, these providers are able to ensure there is minimal stress and hassle. This is by far the most convenient option for those looking for Birmingham Airport car parking.
Easy and fast.
Park & Ride
For the budget conscious traveller, this is the right choice. With car parks usually found off-site, this service provides a shuttle bus to and from the airport. It costs a bit more time, but typically comes at a reduced cost in terms of price.
Competitively priced.
Park & Stroll
This is the choice for those looking to park as close to the airport as possible. These providers tend to charge the most, but it does mean that you are not reliant on any shuttle or valet drivers. As such, you simply drive up to the airport car park, find a spot, and then walk to your flight.
Simplest convenience.
Meet & Greet Car Parking at Birmingham Airport
Below we have selected our favourite Meet & Greet operators at Birmingham Airport.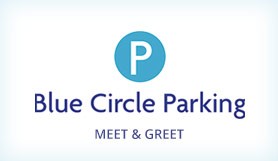 A well-known brand that operates out of multiple airports across the UK, Blue Circle is consistently rated as a top tier Meet & Greet service. It is no different when parking at Birmingham Airport.
Blue Circle provides an exemplary level of security, providing CCTV, perimeter fencing and 24 hour monitoring of the car park. This ensures your vehicle will be well looked after while you are away.
By simply driving up to the terminal and meeting the uniformed chauffeur, you can start your trip off right with this hassle-free experience.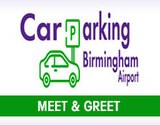 Another great choice for a Meet & Greet experience is Car Parking Birmingham. Being very competitively priced, it is difficult to find a better deal than this.
This operator is on hand 24/7 making it very convenient for those travelling at odd hours of the night.
The professionally trained and insured drivers adhere to strict security measures to ensure that your vehicle remains well-protected while you travel.
With this operator, you can forego the need to travel to the airport with your car entirely. This is because they meet you at Birmingham Central Train Station. You drop your vehicle off with one of the valets at the station, before taking the high-speed monorail train to the airport. In a matter of minutes you will be at the terminal checking in.
Park & Ride Operators
Here you will find a list of some of the Park & Ride operators that can be found at Birmingham International Airport.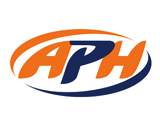 This car park provider is open 24/7 with excellent security measures in place to take care of your car. These include: CCTV, constant monitoring, lighting and gates to entry and exit.
This car park is consistently rated very highly (scoring over 9/10 on average) and very competitively priced.
The shuttle time is approximately 15 minutes to reach the airport terminal.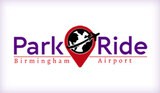 This operator can be found closer to the airport, with a shuttle time of just 10 minutes. Operating 24 hours a day and 7 days a week makes this provider highly convenient for those travelling early in the day.
This car park is also highly secure, featuring CCTV, security fencing and 24 hour surveillance.
Park & Stroll Options
For those looking for the more expensive, but more convenient options of Park & Stroll operators, you can find some information about the official car parks below.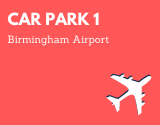 This car park is situated just 100 metres from the terminal. You will be able to keep your keys with this operator.
The car park is Park Mark accredited, and uses CCTV and regular patrols to take care of your vehicle while you are away.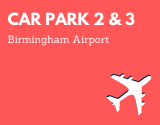 These car parks are also situated just 100 metres away from the terminal entrance. They form part of a multi-storey parking complex, meaning you can park your car under cover to avoid any damage from the elements of the weather.
Furthermore, these car parks are also Park Mark accredited, featuring 24 hour surveyed CCTV and regular patrols.