Types of Car Parking Liverpool Airport
There are three different car park types that can be found at Liverpool Airport. We've explained them for your convenience below. If you read further on, you can find out more about the providers on offer for each type of service.
Park & Ride
The best option if you are on a budget, this type of service is easy to use and very competitively priced.
You simply drive up to the car park that you have booked and leave your vehicle in the assigned car park. From here you will board a shuttle bus that will bring you to the airport in a short amount of time.
When you return, you take the shuttle bus back to the car park and drive home from there.
Budget-friendly.
Meet & Greet
This service is great for those looking to save time, or wishing for a more luxurious experience. It is by far the most convenient choice.
You drive directly to the airport terminal, where you will be met by a uniformed valet. He will take your vehicle and park it at the car park for you, leaving you free to stroll over to the check-in with your luggage.
When you return, the chauffeur will return your vehicle to the area where you dropped it off. This makes it as simple as possible, as you just load up your luggage and drive home.
Time-saver.
Park & Stroll
Generally the most expensive option when it comes to airport parking, you can expect minimal stress and hassle with these services.
You park up in the on-site airport car park and walk on in. Being able to keep your keys with this services guarantees that your vehicle will be standing right where you left it. Moreover you don't have the reliance on anyone else (such as chauffeurs or shuttle drivers).
Hassle-free.
Park & Ride Operators
Here we have provided an overview of some of the best Park & Ride providers at Liverpool Airport.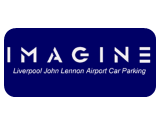 Imagine Park & Ride
Imagine Parking is a well-known name when it comes to the airport parking Liverpool provides. This highly-rated provider offers both covered and uncovered parking for your vehicle.
Open 24 hours a day and 7 days a week, this shuttle bus service takes only 90 seconds to reach the airport. Just park up and then take the regularly departing shuttle. You will need to leave your keys with the car park attendant. For an extra £3.00 the shuttle bus can drop you directly in front of the terminal. On your return, you can take the shuttle back to the car park, at which point you collect your keys and drive home.
If you feel like stretching your legs, the car park is only 400 metres from the airport, making it a very viable walk as well.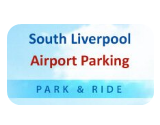 South Liverpool Airport Parking
With an excellent rating of 9/10, South Liverpool Airport Parking will ensure a smooth experience. Open 24/7 and offering amenities such as a car wash, MOT testing and servicing; this operator is an exceptional choice for those searching for the best parking Liverpool Airport has to offer.
The on-demand shuttle is available 24 hours a day and takes just 2 minutes to bring you to the airport.
The car park is also highly secure, featuring CCTV coverage and 24 hour patrols. In addition, you get to keep your keys, meaning that you can be sure that your vehicle will remain where you parked it during your travels.
Meet & Greet Providers
Here we have shone a spotlight on one of our most recommended Liverpool Airport Meet & Greet providers that can be found.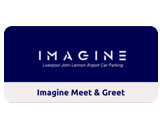 Imagine Parking Meet & Greet
A highly rated Meet & Greet operator, Imagine is simple to use, convenient and will mitigate the hassle of parking at the airport.
A valet will be waiting for you when you arrive at the airport terminal. Once you have finished unloading your luggage, you give your keys to the valet, and they will park your car at the secure off-site car park. In the meantime, you are able to head over to check in stress-free.
This is a fantastic option for those travelling with families or bulky gear like skis or surfboards.
On your return, you just need to call Imagine Parking after you have collected your luggage, and they will meet you where you dropped off the vehicle. Then you pack up, and you are on your way home.
Park & Stroll Options
There are two main car parks within walking distance of Liverpool Airport (apart from Imagine Parking's Park & Ride car park as mentioned earlier). These are listed below.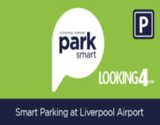 Park Smart Liverpool
As far as Park & Stroll options go, it is difficult to beat Park Smart Liverpool. One of the closest car parks to the terminal, take the stress out of your parking experience by not having to rely on anyone else.
It's simple. You drive to Park Smart and park your vehicle. You get to keep your keys with you, which not only adds an extra layer of security, but also means you needn't worry about your vehicle being moved while you are away. A 5-minute walk will bring you to the terminal.
This car park is Park Mark awarded for its security and safety features. These include CCTV, 24/7 security and fencing around the car park.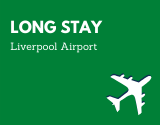 Long Stay Liverpool
This official long stay car park is also just a 5 minute walk from the airport. It is accessible 24/7 and allows you to keep your car keys.
It uses an ANPR (Automatic Number Plater Recognition) system and barriers to entry and exit as part of its safety features.