Types of Parking Luton Airport
There are three main types of parking at Luton Airport. These are listed below for your convenience, with a brief description of their characteristics. Further on, you can find the car parks that we recommend most when it comes to each type of parking.
Meet & Greet
As far as luxury and convenience goes, it is impossible to beat this service. You can drive right up to the terminal and park up. A valet will then collect your keys and car from you to take it away to the secure off-site car park. Upon your return, they will be there with your car ready and waiting for you.
Hassle-free.
Park & Ride
These services suit those looking for an excellent deal best. For those travelling on a budget, these operators will get you to the airport terminal in a timely fashion with minimal fuss. You simply park your vehicle in the car park and then take the shuttle to the terminal.
Budget-friendly.
Park & Stroll
These operators charge the steepest prices. This is because they provide the convenience of parking directly within walking distance of the terminal. This is handy, however these costs can tend to become quite high, particularly over extended periods of time.
Closer but pricier.
Meet & Greet Airport Parking Luton
Here you can see two of our favourite Meet & Greet operators at Luton Airport. Both come highly recommended from us here at Parkhero.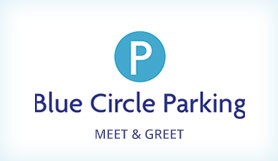 Blue Circle Meet & Greet Luton
Open 24 hours a day with high levels of security and professionalism, Blue Circle Meet & Greet Luton is a highly rated operator. They provide CCTV, 24 hour patrols. Furthermore, the drivers are all fully trained, uniformed, and carrying ID so that you may identify them easily at drop-off and pick-up.
Once you have dropped your car off in the drop-off zone, it's just a short walk to the terminal with your luggage and you can catch your flight with minimal stress and hassle.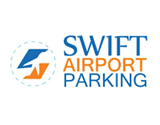 Swift Airport Parking Luton
With a police accredited Park Mark award for safety, you can be sure that your vehicle will be well-protected with this Swift Airport Parking Luton. They have 24 hour security, full CCTV and security patrols. This operator is also very competitively priced, making it ideal for those on a budget or cost-conscious.
Park & Ride Parking Luton
When it comes to Park & Ride operators in Luton, you are generally limited to official car parks. However, we have provided an overview of the Park & Ride providers at Luton for you below.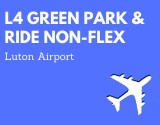 Looking4 Green Park & Ride
With 2000 spaces and open 24/7, Looking4 Green Park & Ride is an excellent choice for those looking for a simple option for parking at Luton Airport.
Featuring CCTV, security fencing, and barriers to entry and exit, this car park has been awarded the Park Mark award for security by the police.
The shuttles operate regularly every 20 minutes but only need 3 minutes to get you to the terminal.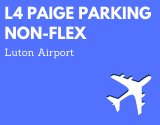 Looking4Parking – Paige Airport Parking
10 minutes from the airport and open 24/7, Looking4Parking - Paige Airport Parking is an optimal choice for convenience at Luton Airport.
The provider is focused on customer satisfaction and strives to make sure you have the smoothest parking experience possible.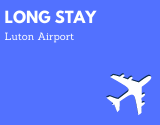 Long Stay Luton
Long Stay Luton is an official car park that lies 10 minutes from the airport, but has shuttles regularly running every 5 to 10 minutes. Staying open 24/7 makes it a convenient option for any time of day.
This car park also caters to those with limited mobility by offering Blue Badge parking options.
You get to keep your own keys with this car park.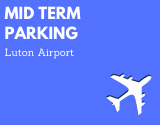 Mid-Term Luton
The closer of the two official car parks, with Mid-Term Luton you need just 5 minutes to reach the airport, travelling with the shuttle provided. The shuttle runs every 12 minutes, ensuring you will reach the terminal in good time.
This service is also open 24/7 making it a good choice for travellers at any time of day.