Off-site Meet and Greet Parking
Less expensive than official airport parking, off-site car parks offer all the same level of convenience, for a fraction of the price. Each of the parking garages listed below employ drivers who will meet you at the terminal to collect your vehicle, and then drop it off again on your return to the airport. While you're away, your car will be parked in an off-site car park, typically 2-3 miles from the airport grounds.
As the car parks are all open 24 hours, retrieving your car is as simple as giving the parking facility a call and asking them to meet you outside of your terminal. A uniformed driver will meet you at your agreed drop off point, ready to hand back your car keys.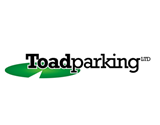 Toad Parking Meet & Greet
One of the cheapest options near Manchester Airport, Toad Parking's Meet & Greet service serves all terminals, and is open 24/7. The independent car park is a Parkhero customer favorite, booked time and time again for its low rates and high level of service. You'll be met outside your terminal by a professional, uniformed, Toad Parking chauffeur who will collect your vehicle, and then drive it to the facility's secure, undercover car park.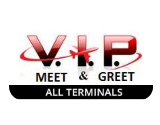 VIP Parking Meet & Greet
A family owned and operated business, located close to Manchester Airport, VIP Parking provides meet & greet parking for an affordable price. The car park is open 24 hours a day, 7 days a week, and can collect your car from any terminal. Their drivers are all trained and fully insured, and will treat your car as if it were their own. For a no fuss, straightforward service, choose VIP Parking.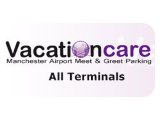 Vacation Care Meet & Greet
For friendly, personalised service, you can't go wrong with Vacation Care's Meet & Greet parking. Located a short distance away from Manchester Airport, the car park serves all terminals, no matter if you're leaving from Terminal 1, Terminal 2, or Terminal 3. For low priced Meet and Greet Manchester Airport parking, pre-book your space with Vacation Care today. You'll find the best rates online, and can secure your space in under two minutes with Parkhero.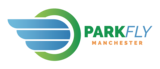 ParkFly Meet & Greet
ParkFly at Manchester Airport is the ideal alternative to costly at-terminal parking. The family run business is well known for its high security standards, low long-term rates, and excellent customer service. Your car will be kept safe and secure in their off-site garage, which is protected by 24/7 CCTV, manned patrols, and floodlighting. ParkFly ensures that there's always someone on-site to watch over parked vehicles, and to drop your car back at the airport when you need it.
Official Meet and Greet Parking
If you'd prefer to leave your car as close to the terminal as possible, Manchester Airport has you covered. The airport offers three meet & greet services - one next to every terminal. When you opt for one of these parking services, your car will be parked at an official Manchester Airport car park, protected by CCTV, floodlights, and fencing. At the same time, the current condition of your car will be recorded upon arrival, so you can be sure it'll be returned to you in the same condition.
You can book your official Manchester Airport Meet & Greet car parking with confidence, via Parkhero. Pre-booking your space ensures that you get the best deal available, and that you can get in touch with our customer service team for help when you need it.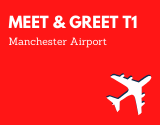 T1 Meet and Greet
The Manchester Airport T1 Meet & Greet is the airport's official meet and greet parking service for Terminal 1. Located close to the terminal building, T1 Meet & Greet is open 24 hours a day, 7 days a week. Upon arrival, you'll hand your keys to reception, so that a fully qualified driver can move your vehicle to an official and secure car park nearby. All you'll be left to do is to head to Departures.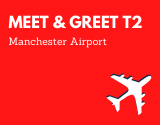 T2 Meet and Greet
What could be easier than having someone else park your car for you? The T2 Meet & Greet service can be found just outside of the Terminal 2 - a short walk from the check-in desks. You can drop off your car with a trained valet driver, and then collect it again from the same spot upon your return. It's an parking option ideal for those going away on business, or for holidaymakers who have heavy luggage.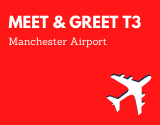 T3 Meet and Greet
If you're flying from Terminal 3, you'll find that the T3 Meet & Greet is an ideal time saving service, situated just 3 minutes away from check-in. A friendly and experienced Meet & Greet drivers will park your car for you, and will treat your vehicle as if it's their own. You're then free to embark on your trip with complete peace of mind, knowing that your car is safe and sound inside one of the airport's official car parks.