Park & ride Providers
Below, you can see the two Manchester Airport Terminal 1 Park & Ride parking providers.
Toad Parking Park & Ride Manchester
This is a great choice for those looking for a quick shuttle at a competitive price. Toad Parking Manchester is highly rated, open 24 hours a day, and you will reach the airport in just 3 minutes. The shuttle runs every 20 to 30 minutes.
In addition, there is a high level of security available at the car park itself. It uses 24 hour CCTV, manned patrols, and guard dogs. Floodlighting is also available, and the car park is Park Mark accredited for safer parking.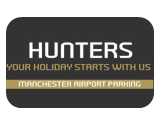 Hunters Airport Parking
Extremely highly rated and open 24/7, Hunters Airport Parking Manchester's shuttle will get you to the airport in just 10 minutes. Moreover, it is an on-demand shuttle, meaning you won't have to wait for long.
The car park itself is Park Mark awarded. It features constantly monitored CCTV and floodlighting, ensuring that your car is well protected while you are away.
Meet & Greet Services
Here we have a brief spotlight on what we consider to be the best option for meet and greet parking at Manchester Airport Terminal 1.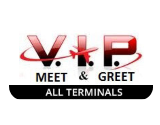 VIP Meet & Greet Manchester Terminal 1
This is the best service to choose for those aiming for flexibility and professionalism. VIP Meet & Greet provides excellent vehicle security by way of its 24 hour monitored CCTV, regular security patrols, and underground parking.
Park & Stroll Options
If you are looking to directly park at Manchester Airport Terminal 1, then this is the car park for you.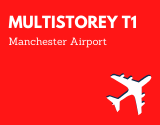 Multi Storey Terminal 1
Manchester Airport Multi Storey Terminal 1 provides a fantastic option for those searching for a park and stroll parking option. This car park is just 100 metres away from the terminal, meaning you will be there in no time.
The car park features the very best in security measures, including automatic number plate recognition software, CCTV, and regular patrols.
Frequently Asked Questions About Manchester Airport T1 Parking
Still have some questions about Manchester Airport Terminal 1 parking? Not sure which car park is right for you? Parkhero has you covered with our Terminal 1 parking FAQs.
Do I Need to Pre-Book Parking at Terminal 1?
We always recommend that you should book your parking as soon as you book your flights. The earlier in advance that you book, the better chance you have of securing the lowest rate possible. While you don't need to receive a space in advance, if you do opt to pay on the day, you may find that you have to pay significantly more. And worst case scenario - there are no free spaces left at all!
Which Car Park Offers the Cheapest Parking at Manchester Airport Terminal 1?
It depends! Most car park rates operate on a sliding scale, meaning that the price per day will decrease the longer that you stay. At the same time, many will adjust their prices during holiday periods and in periods of high occupancy. The car park which offers the lowest rates over the weekend may not be the cheapest for a week long stay. It always pays to compare!
What is the Closest Car Park to Terminal 1 Manchester Airport?
The Manchester Airport Short Stay T1 Car Park is only a 2 minute walk to the Arrivals and Departure Halls, making it the close parking option at the airport. Although this service cannot be booked via Parkhero, you can instead reserve a space at the T1 Multi Storey Car Park, which is a similarly short walk from the check-in desks.
Are there Meet & Greet Services at Manchester Airport T1?
Yes! Manchester Airport owns and operates its own Meet & Greet Car Park at Terminal 1. You can reserve a space at the T1 Meet & Greet Car Park through Parkhero, and enjoy the convenience of having a professional, insured driver park your vehicle for you, as you head on to Departures.
What if I Just Want to Drop-off/Pick-up Passengers from Terminal 1?
There is a free Drop-off Zone located close to Terminal 1, where drivers can park without charge for up to 10 minutes. Bear in mind that your passengers would need to catch the free shuttle bus onwards to the terminal, and that there is a 'no return within 30 minutes' restriction in place within the zone.
To collect passengers from Terminal 1, you can use the Short Stay Pick-up Zone, which is close to the airport. Unfortunately, this area is not free to use, and charges apply to all vehicles which wait here, no matter the duration of their stay.