Compare your Meet and Greet Parking Gatwick Options
Despite its convenience, Gatwick Meet and Greet does not cost a fortune. In fact, it can sometimes be cheaper than some of the Gatwick Park and Ride options, if you book far enough in advance. By booking ahead it is easy to save up to 60% and it makes it possible to enjoy the benefits of affordable Meet and Greet services.
Below you can get an idea of the sort of prices to expect when you book up to 3 months in advance, with prices for December 2020 (for bookings made in September 2020).
For accurate dates for your trip, begin your search in the comparison tool at the top of the page or click on one of the links in the table to find out more about each product and to book.
Overview of Meet and Greet Services at Gatwick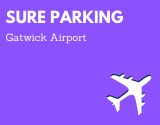 This independent car park is a great budget Gatwick valet parking option, consistently offering one of the best prices at the airport. Sure Parking prides itself on offering a bespoke, personalised service and high level security with its Park Mark, Police accredited award.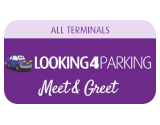 With Looking4 Meet and Greet you can drop-off your car in the Approved Operators area outside either of Gatwick's terminals and pick it up in the same spot. This is a well-priced service with staff providing friendly assistance if you require it.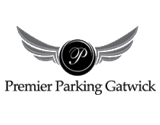 Give yourself a great start to your holiday with this highly convenient valet service at Gatwick Airport. Drop-off your vehicle with a friendly, trained professional and it will be parked for you in a secure Park Mark accredited car park. You can also add valet cleaning services and come back to that new car feeling!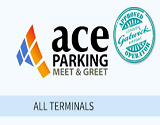 Our most popular and one of the best rated Meet and Greet service at Gatwick with a 9.5 out of 10, Ace Parking is a fantastic, reliable option for your trip. Ace has many years' experience in providing customer satisfaction with car parks at most major London airports. It is a great choice for a guaranteed hassle-free parking experience.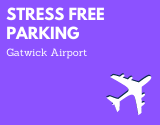 StressFree Parking does what it says on the tin and provides you with a seamless parking experience at London Gatwick. Simply drop your vehicle off with the uniformed valet at the terminal, receive help unloading your luggage and take the short walk to the check-in desks while your car is parked for you. When you return your car will be waiting for you in the same spot and the friendly staff are always on hand to answer your questions.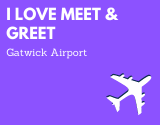 Avoid waiting for a bus and opt for the time saving valet parking Gatwick service provided by I Love Meet and Greet. Friendly, enthusiastic staff will ensure that your holiday starts with the right vibe when you drop-off your car. Staff are happy to help you with your luggage and you can rely on their excellent service to take good care of your vehicle until you return.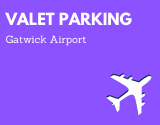 Official Valet Parking
For reliability and additional security, opt for the Official Valet parking service operated by Gatwick Airport. You will need to pay significantly more compared to the offsite parking services above, but do have the peace of mind that your vehicle is in good hands and parked on the secure airport site with just a short few minutes' walk to the terminal.